So my bridal shower is tomorrow! I can't believe it. We got engaged a year ago on my spring break and spring break is here again. This past year has just flown by.
I have always been a fan of monograms and we have registered for quite a few things with our monogram. Here are some things that I love and would be great gifts. Some we registered for and others we did not.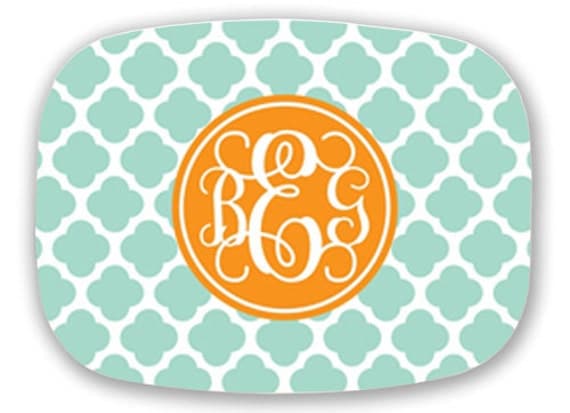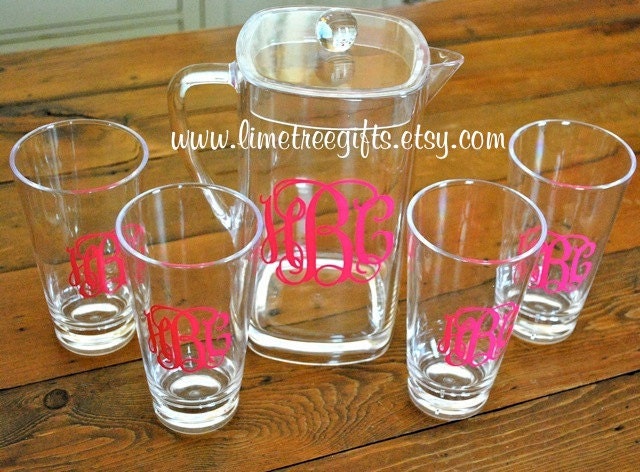 I love this next website. We have a small registry there and I love everything!!!
This is another website with monogrammed items.
When we first got engaged and I started looking at formal china I really, REALLY wanted this next set. BUT, after thinking about it, I couldn't justify such expensive china! Maybe one day!
Pottery Barn has a great selection of monogrammed items as well and they are much more affordable than the Pickard China, but not nearly as fancy :).
I love this speakeasy tray! Great for entertaining!
I love the look of these glasses.
This is the bedding that we registered for (in green) with our monogram on the pillows and the duvet.
I love anything beachy and these guest towels are just darling.
The shower curtain we registered for is not monogrammed (I think Read would not be happy if I put our monogram on everything in the house ;)) but this one is pretty cute.